WELCOME TO THE PENSION ANĐELA
Wonderful hotel in Medjugorje with air conditioning and free WiFi. Guest house "Anđela" is located near the church of Sv.Jakov (350 meters away from the church) family owned Kozina.
We have 33 modern rooms and two rooms for the disabled, a total of 69 beds and an elevator.
We offer high quality accommodation and superb cuisine.
We have our own parking for buses as well as cars. Feel the atmosphere of family atmosphere and flavors of traditional cuisine in the guest house Anđela. We are pleased to invite you to our home in our little Medjugorje, we will try to make your stay pleasant and that you will remember.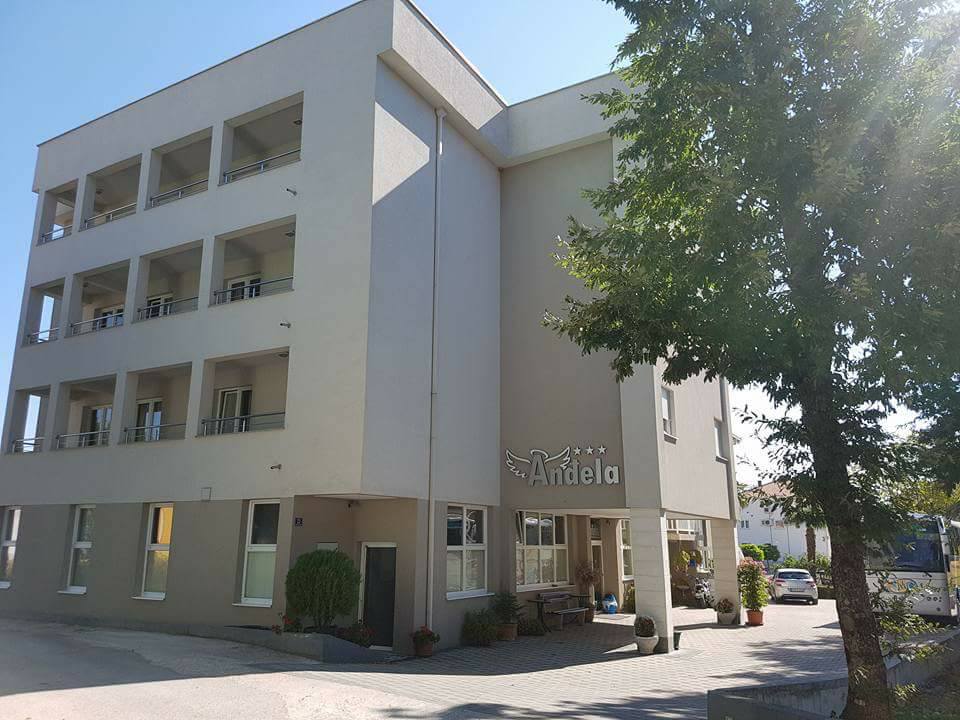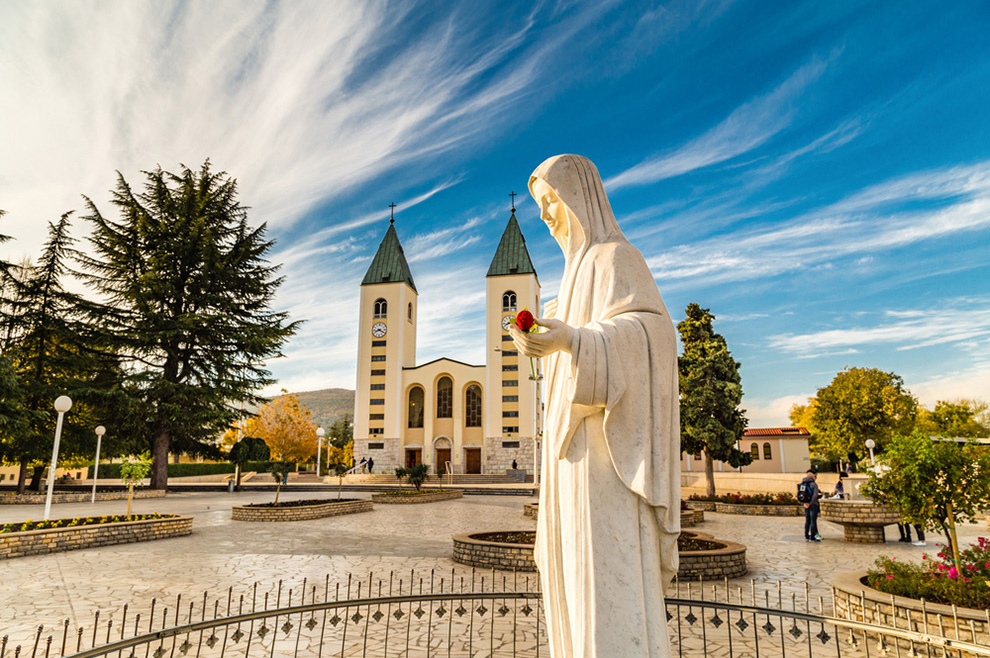 Međugorje
Međugorje is one of the most famous Catholic shrines in the world, located near the town Čitluk, in the southern part of Bosnia and Herzegovina. It has about 4300 inhabitants, and became famous for the apparitions of the Virgin Mary, which first started in 1981. The story of Međugorje is well known to most Catholics. Six teenagers in 1981 played in the hills between the village of Međugorje and Bijakovići, when Our Lady appeared and spoke to them. When the children told their parents the first reaction was skepticism. Yet these apparitions are not stopped, the The Virgin Mary come back again and again pointed until skeptics have not lost any possibility of criticism. It is estimated that since then, over 15 million people have visited this little place.
The service in the hotel was excellent, friendly staff is always available. The church is very close to some five minutes on foot. The restaurant has great food and very good wines.
Definitely coming back ! The hospitality and attitude toward guests in the first place. My stay in Medjugorje was wonderful and the food in the guest house 'Anđela' is great.
All praise to the staff of guest house 'Anđela'. The whole time I felt like at home. See you next year